The journey of our cheese begins in La Mancha and ends on the palate.
"Cheese is a living food, which is born, evolves and matures"
The secret of our cheeses begins in the selection of the milk and its daily collection, making our cheeses with fresh milk.
Sheep, goat and cow milk from herds and farms selected for their quality and geographical identity. Seeking a balance in the collection of milk from different ecosystems Continental (plains of La Mancha, Castilian plateau and low mountains) and Mediterranean that helps to manifest the memories of fields … planting of grasses and legumes, fine herbs, Mediterranean fruit nuts and aromatic shrubs of scrubland.
All this brings a high aromatic complexity. The sheep and goat milk will produce more rustic, more concentrated cheeses with rougher and more intense textures.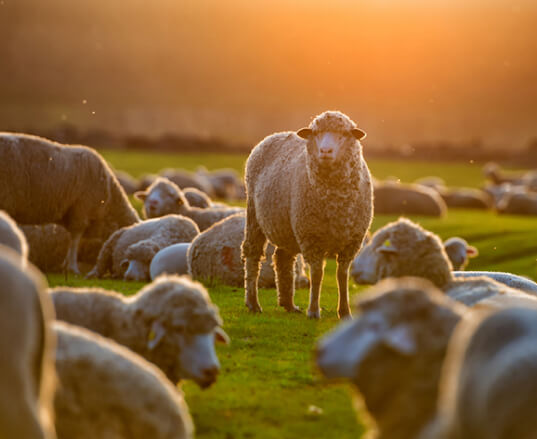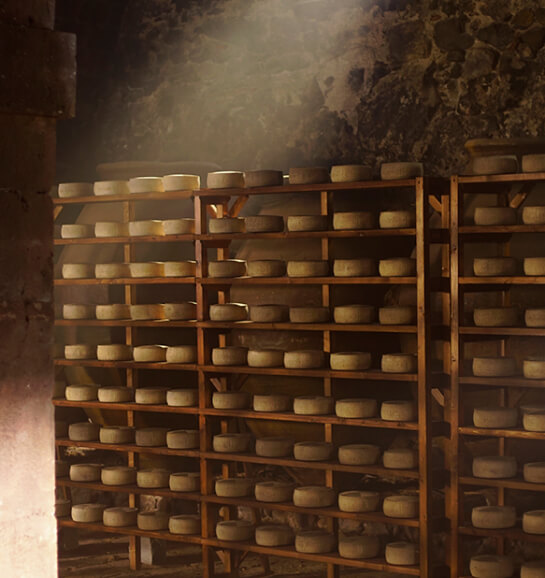 A good cheese is forging its personality from the beginning of the trip…
The traditional production processes, based on careful slow fermentation processes where a greater aromatic intensity is obtained, from the dairy point of view, from the species point of view and important memories of the origin of the pastures.
Aging: Very slow aging and refining processes with long enzymatic developments that produce segmentation and breakage of proteins and fatty acids that reinforce the lactic, animal and floral aromatic characteristics.
With this, a perfect maturation is achieved that allows the cheese the characteristic evolution of the texture, reaching a roundness and warmth that makes the passage in mouth much more pleasant, tasty and light, originating an ample, persistent aftertaste with memories to the meadows of plateau.
Only the richness and harmony in the blend of milks, defined by our Master Cheese Maker, makes it possible to obtain a cheese with a perfect balance, rounded in the mouth and with a unique personality.
Once the cheese has adopted its shape, it is ready to stay…
It is in the tuning and maturing caves, where together with the ideal humidity and temperature, our cheeses are rich in nuances and flavours with an exceptional aromatic range.
Our Master Affineur decides when each cheese wakes up from its rest…